Description
Edit
[B-GEAR Elite Skill] For the price of one's own, damage equivalent of one's Energy is given to enemies around.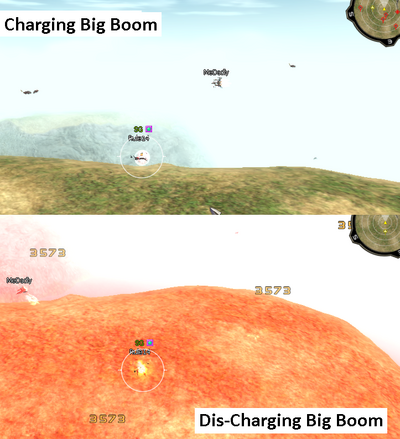 Self-destructs with a large explosion
***Every level of Big Boom, the radius increases by 200m, this means 400m in diameter***
Big Boom is an Elite skill and has like most other skills different grades, how ever, this requires not only higher level, but also a card for leveling the skill up to higher levels.
Ad blocker interference detected!
Wikia is a free-to-use site that makes money from advertising. We have a modified experience for viewers using ad blockers

Wikia is not accessible if you've made further modifications. Remove the custom ad blocker rule(s) and the page will load as expected.